Woodlands Conservancy Animal Habitats Badge Workshop - CANCELED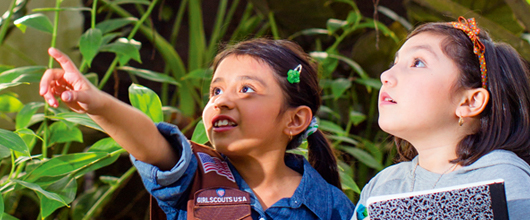 Date:
Sat Apr 11, 10:00 AM
- 12:00 PM CST
Category:
Camp and Outdoors
Level:
Grades 4-5
Open to girls, grades 4 - 5
Come earn your Animal Habitats Badge while exploring the Woodlands Trail forest! Join naturalists on a hike to observe local Louisiana animals and learn how they are adapted to their forested wetland habitat. As you hike, help clean up habitat for the critters by picking up litter along the trail. Find out about the endangered wildlife of the Gulf Coast, and even construct your own animal home using natural materials.
Fee: $10 per girl
Capacity: Minimum 10/Maximum 60
Registration Instructions: Email info@woodlandsconservancy.org or call 504-433-4000 for information and to register.
Registration Opens: Now Deadline: March 22, 2020
Notes: Girls should wear closed toe shoes and dress appropriately for outdoor seasonal conditions.