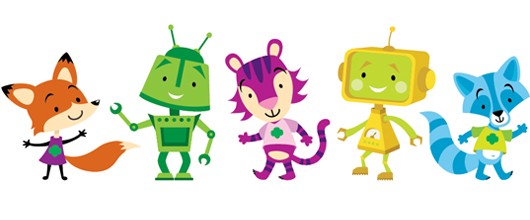 Already a member? Log in to renew.
When you unleash your inner G.I.R.L., you can accomplish anything!
At Girl Scouts, the next opportunity to stand up, speak up, and take the lead is never far away. With us, you'll discover the G.I.R.L. (Go-getter, Innovator, Risk-Taker, Leader)™ in you, and watch her shine, again and again.
Will you find a sustainable solution to a problem in your community? Will you explore the great outdoors? Build a robot? Learn to code? Conduct an experiment?
With us, the possibilities are truly endless. Discover all you can be and everything you can accomplish when you have the right tools and a safe space to shine—and work together to change the world. 
So what are you waiting for?
 

Already a member? Log in to renew.
Need to know more so you can decide what's right for you? Check out all the different ways to take the lead at Girl Scouts. Or, see all the exciting possibilities Girl Scouts offers for girls of all ages and choose your adventure.
Membership Financial Assistance

Membership financial assistance may be requested by the troop/group leader/advisor on behalf of the girl to cover the GSUSA registration fee. To receive membership financial assistance troop leaders must submit the "Application for Girls Membership Dues Assistance" form at the time of registration. The council's Membership Department makes decisions regarding membership financial assistance. Membership financial assistance is only given one time by the council. Troop/groups should make plans during their money earning activities to assist each girl re-registering. 

To request assistance, contact Debbie McDowell-Tate at dmtate@gsle.org.