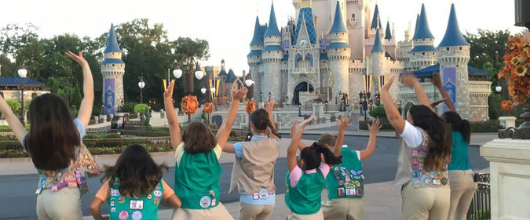 National Council Session
The National Council Session/56th Convention of Girl Scouts of the USA will be held July 16-23, 2023, in Orlando, Florida. 
Girl Scouts Louisiana East is eligible to send six voting delegates (adult and girl members, 14 years old and older) including our CEO and Board Chair. The number of voting delegates is based on our current membership.  
If you are interested in serving as a Delegate, please understand the need to take the responsibility of being a Delegate seriously.  The priority of this position is to attend all voting sessions and represent our Council. There will be opportunities to visit Disney World and other theme parks through Girl Scouts after the National Council Session. 
Please review the GSLE Delegate information page for more details on being a National Delegate. 
 
What happens at National Council Session? 


Elect the National Board of Directors and National Board Development Committee.

Act on proposals and amend the constitution.

Establish requirements for credentials.

Influence the strategic direction of the Movement by providing guidance to the National Board.